What is Oxfil?
Oxfil® is a registered trademark of Oxydent B.V. Oxydent B.V. is a family company founded in 1984 and based in the Netherlands. All activities come from the core competence of being an engineering company. The facility includes a workshop, an assembly department and a modern warehouse. Oxydent B.V. has two registered trademarks Oxydent® for self-developed Aeration and filtration systems and Oxfil® for industrial filters.
Oxfil® branded products are produced by quality production partners.The majority are European based family businesses with a long and impressive track record. Many are Official Equipment Manufacturers, they produce parts for all the big brands.They are selected on their core competencies and are the benchmarks in their fields of expertise. Oxfil.com simply has the best mix of partners and we are very proud that they produce for our brand Oxfil® to make it recognizable as a quality brand.
What does Oxfil offer?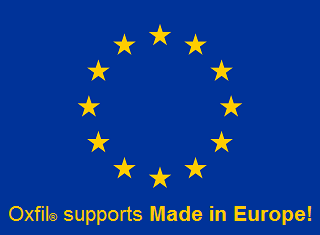 Comprehensive stock.
Real time stock and pricing.
Unique database with extensive product data.
Easily find parts by: application, reference or dimensions.
Hassle free ordering
Free quotation service
B2B Pro forma invoice via email
Delivery at competitive rates.
Request? Just ask!